LED Panel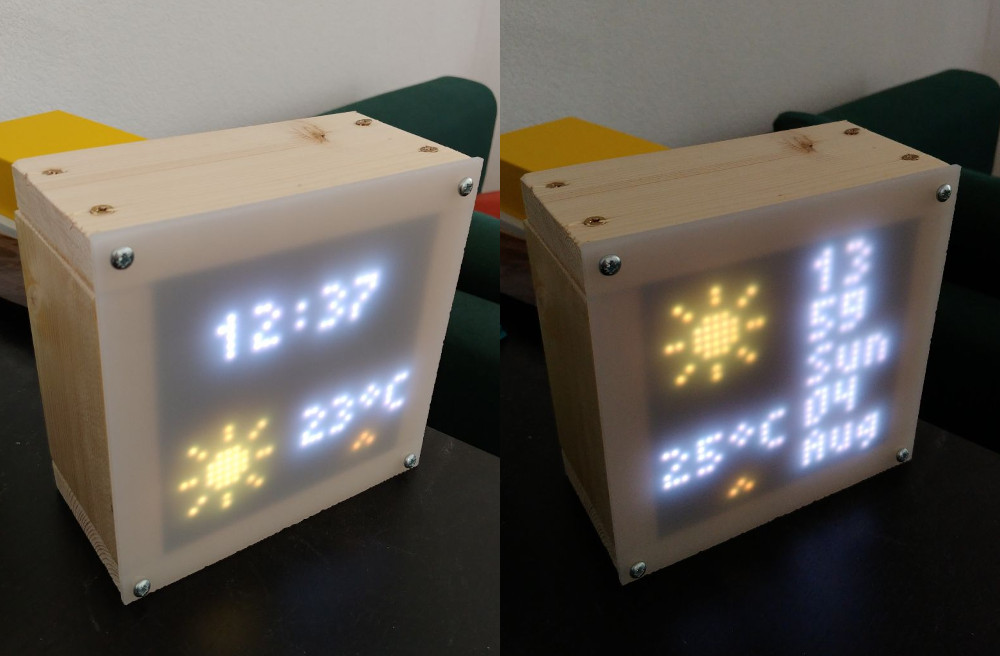 I built this panel as a project during the summer holidays. This is a small writeup so you can build your own. The entire thing ran me about 200.- CHF, but you could probably find some of the parts for cheaper.

The software is available on my Gitlab.
Features
The panel displays the current time/date and temperature, and the current weather as an icon. Different icons are used depending on the time of day. It's fairly extensible, thanks to the layouts mechanic I built (more below).
Parts List
I followed the Adafruit guide for the hardware side of things.
Raspberry Pi 3A+
Adafruit RGB LED Panel (32x32, 4mm pitch)
Adafruit RGB Matrix HAT
MeanWell PSU 5V 4A
Hardware
Below a quick sketch of how I built this. My woodworking skills aren't the best, so this is built to be easy.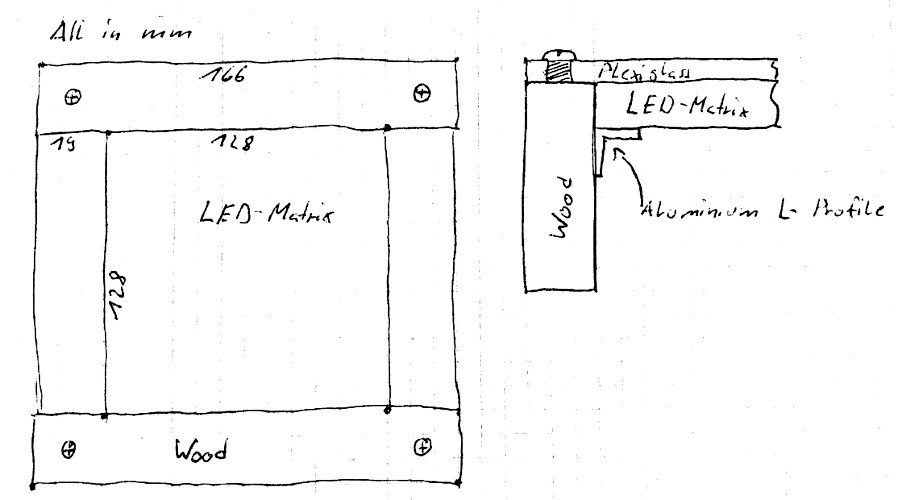 Software
For real-time weather data, aswell as forecasts I used OpenWeatherMap's API.
For the display, I built some helper-classes: You can create DisplayComponents and draw them into pre-defined areas. A component could be responsible for displaying the current time, or a weather icon. They are responsible for rendering themselves onto the pixel matrix.
A layout is made of multiple areas and the display switches between different layouts every minute, to avoid unevenly stressing the LEDs.